Floral décor was a huge trend for 2017 and is set to continue for 2018 and 2019 weddings it would seem. Brides and grooms are moving away from the traditional candelabra or crystal centrepieces and opting for the ever-romantic setting of floral arrangements for their wedding day.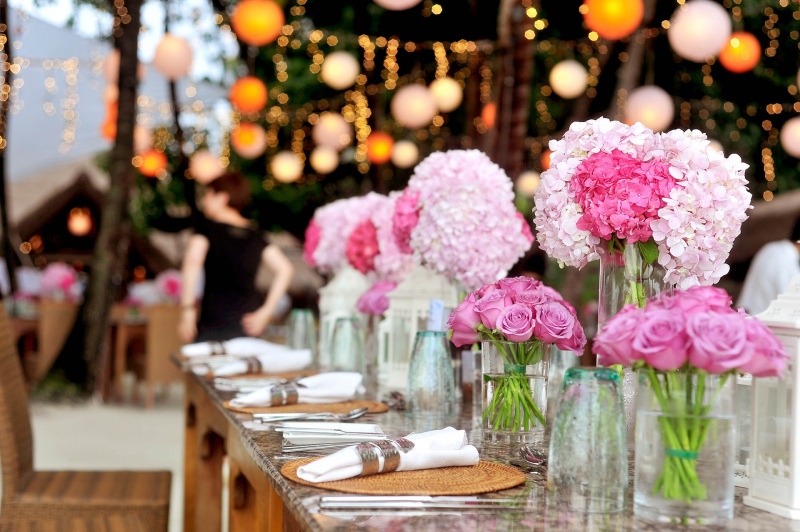 Fresh flowers can prove to be quite costly but again you don't have to put a floral arrangement on each table. You may opt for every second table, complimenting this with a candle display on every other table. This technique creates a high, low theme in the room and the soft, soothing light of candles will compliment any floral arrangement you may choose and create a beautiful ambience on your special day.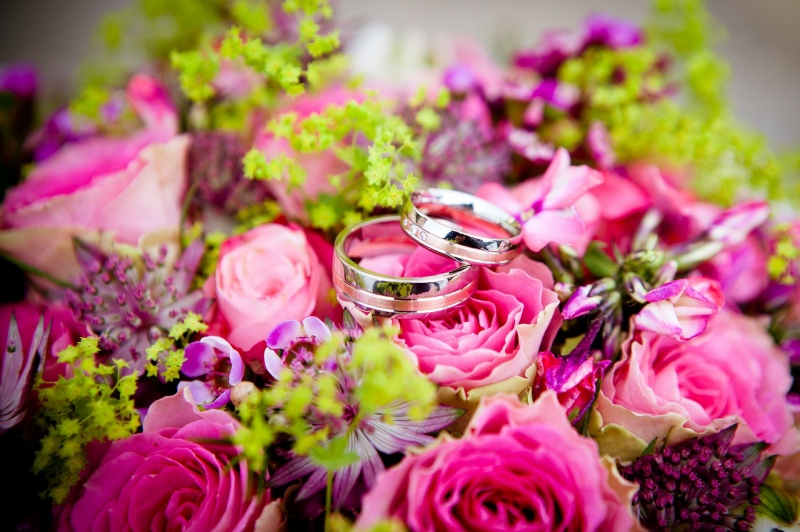 Or why not just opt for a statement floral arrangement on the top table? Something opulent that will be noticed from every corner in the room. A balayage arrangement always looks well on a top table and adds something special to the table setting. This is the traditional long and low arrangement usually found on a top table but with a twist. It usually spans the full length of the top table starting with some me dark coloured flowers on either end and the gradual fade in colour on both ends to lighter coloured flowers until they finally fade to perfect white flowers in the centre, where you and your newly wed will sit.
Or what about a floral wall? A backdrop or a wall composed entirely of flowers, will certainly add a statement to your big day. This again adds the wow factor and creates the perfect backdrop for photos for guests at your wedding reception.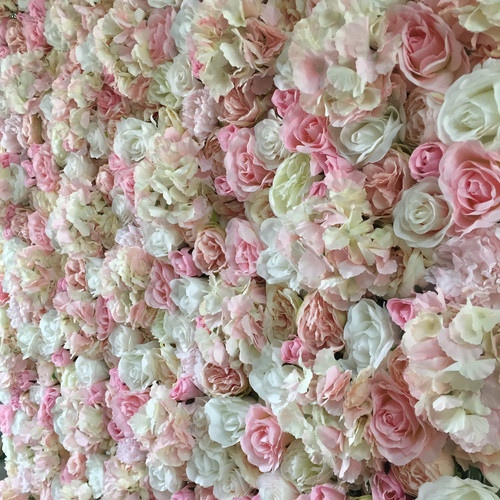 If your budget doesn't allow for such opulent arrangements than why not get creative! Flower markets are cheap and offer a huge range of fresh beautiful flowers daily. Rustic style flowers or wild flowers arranged in jam jars and old wine bottles look stunning, add in some vintage style gingham and lace and before you know it, you've created a floral masterpiece at a fraction of the cost! Ikea is a fantastic source for jars and other items that you might need for a DIY project.
Floral arrangements are a great way to incorporate your colour theme and add some fun to your wedding day. There's an arrangement and a style to suit all budgets from a simple single long stem rose as a centrepiece to the ornate floral arrangements, befitting of a palace.
For a copy of our wedding brochure or to arrange a meeting to see our ballroom, please contact Francesca on 01 835 0800 or by email.